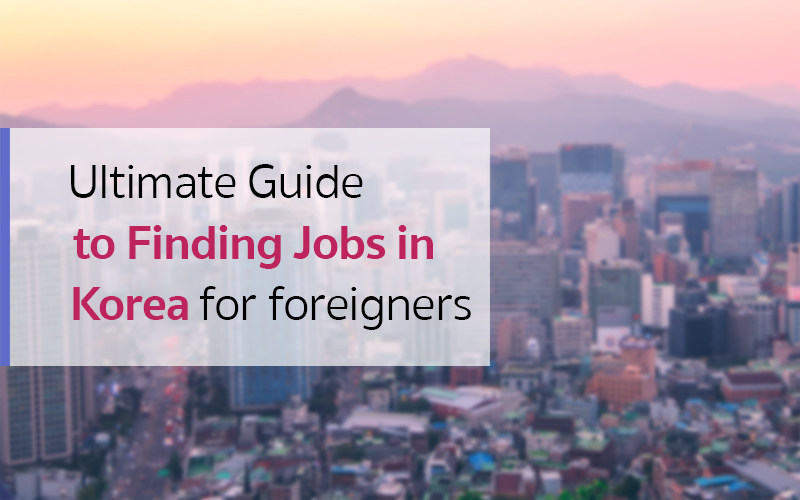 A guide to finding jobs in Korea! As I am also a job seeker in Korea at the moment I will share what I know and update this post whenever I get new information from fellow foreigner friends. Check out the list of sources below! And feel free to contact me if you have any great advice or links I could add to this post. My Email: carina@cjmedia.me
Is finding jobs in Korea as a foreigner possible?
The simple answer is yes – if you have or can get a visa, finding a job in Korea shouldn't be too hard. However, it all depends on what type of job you are after and what your own experiences are of course. There is a high demand for English teachers in Korea but I will save that whole world for another post.
Can a company sponsor my visa?
Yes! Big companies welcome foreigners with higher education, specialists and researchers. You are in luck if you work within industries such as electronics, vehicle manufacturing, mobile telecommunications, chemicals, steel, and shipbuilding.
What other jobs are in high demand in Korea?
IT and technology skills are highly sought after. As well as Translators/Editors/Writers who know English, Chinese, Japanese or sometimes even other languages such as German, Spanish and etc. I personally look for jobs within Media, Film, Art, and marketing. There are plenty of creative jobs out there. A lot of the time I see freelance positions or project-based contracts more often than full-time positions.
Is finding "good" part time jobs as a student or a working holiday visa holder hard?
Yes, but not impossible. Read more about how I got my part-time jobs here.
The minimum wage in Korea is now at 8,350 won/h (2019), that is usually what they offer but a good place offers you lunch & coffee and maybe even transportation fees. Types of jobs you can find are:
– Cleaning and reception at hostels (some offer a room to stay in instead of payment)
– Service jobs, restaurants, bars, clubs, etc.
– Fun gigs, Extras in film shootings, interviews, etc.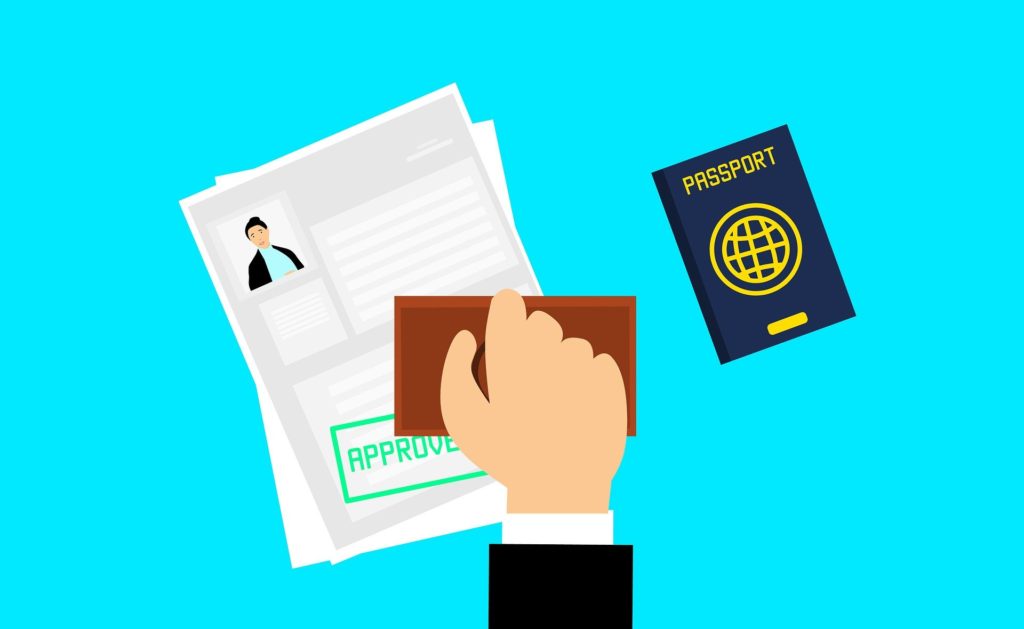 What visas can I work on?
This depends on what country you are from. Google search your country's South Korean Embassy for information. Normally you can work on these Visas:
F series visas – Different types of family-related visas / Longtime residency
E series visas – Different types of work visas, example:
– E-1 – (Professor)
– E-2 – (Foreign Language Instructor)
– E-7- (Special Occupation)
C4 – (Temporarily employment)
D-1 – (Cultural Arts)
D-2 (Study Abroad) eg. Exchange students. Part-time work allowed
D-4 – (General Training) Korean language student Part-time work allowed after 6 months
H-1 – Working Holiday visa. Part-time work allowed
Please check all the rules and how to apply via your country's Korean embassy or the immigration office in Korea.

List of Links with Job ads
For you who speaks Korean:
jobkorea– a Korean job search engine with a wide variety of jobs, my friend who was on the working holiday visa got a job at a hostel in Hongdae using the mobile app version.
peoplenjob – another Korean job search engine that has helped many foreigners find a job. Some posts are in English.
saramin – one of the biggest search engines in Korea. I do not know if there is a lot of job ads targeted to foreigners but it is worth to check.
For you who speaks little to no Korean:
Updates:
New sources that seem good (I have not tried, just found):
– Instagram @Kowork_official
job board: https://www.worknplay.co.kr/Work/Search/Job

– A nice designed job board worth checking out: koreaprofessional.com/
Finding jobs in Korea through Social media:
Facebook: Has tons of Groups you can join that are job-related. Depedning on where you live in Korea there will probably be a community group for that region and people could be posting job opputunities there, so search! Here are the biggest ones on FB:
Linkedin – Find professional job ads on this famous Social media channel for job networking.
I wish you good luck on finding jobs in Korea and I hope this helped you a bit on your way^^