Underrated kdramas you may have missed out on because of lower ratings. These are my favorite underrated kdramas that deserve a bit more love than what they got! Most of these are still quite popular but just didn't get the drama of the year hype as others got (this is based on what I see and hear from others). So here it is for you, from oldest to the latest – My favorite underrated Kdramas list!
Scent of a Woman (2011) – 16 episodes
Here is an underrated kdrama that you will need to prepare your heart for… and also a box of tissues. I would not call this a stereotypical rom-com kdrama, even though it starts out like one. With the typical rich chaebol man and poor woman, the focus lies more on the main character's struggles dealing with a terminal illness. Even though it was a long time ago I saw this drama, there are a few scenes still stuck in my head. This drama really made me appreciate life and the people around me. I also really enjoyed the mature romance between the main characters.
MLDs description
A romantic comedy about a non-married, low ranking office worker who is given numbered days to live. Lee Yeon Jae is given the grim prognosis that she only has a short time left to live, so she decides to quit her job at a travel agency and live her life to the fullest. Source: Scent of a Woman
Where to watch: Watch for free on SBS World youtube channel!
---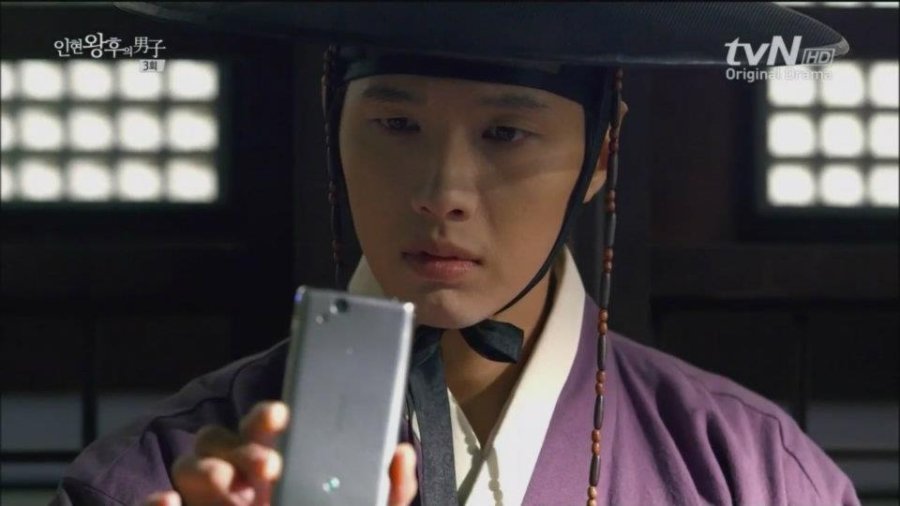 Queen In Hyuns Man (2012) – 16 episodes
First of all, I am a fan of both the main female and the male lead. So seeing them together with great chemistry feels amazing. The kdrama has a fun storyline, cute moments, and beautiful historical vibes! I had this theme song as my phone ring signal for such a long time. It's an addicting melody! A totally underrated kdrama in my opinion.
MLDs description
Kim Boong Do is a scholar who had supported the reinstatement of Queen In Hyun when Jang Hee Bin's schemes resulted in her being deposed and replaced as King Suk Jong's queen consort. He travels 300 years into the future of modern Seoul and meets Choi Hee Jin, a no-name actress who is expecting a career renaissance through her role as Queen In Hyun in a TV drama. Source Queen In Hyun's Man
Where to watch: Try looking it up on either Viki, Netflix, or Dailymotion.
---
Secret (2013) – 16 episodes
A really good melodrama! If you are up for a crazy story than here you go! Ji sung is one of my favorite actors, he is such an amazing actor. The lead female however usually annoys me in her rom-coms but I still tend to enjoy them, however, in this Kdrama, she plays a sad and serious role. Perfect for you who wants an exciting story, can handle being frustrated, and can patiently wait for the happy moments to come. It got quite a good score on MDL, but I still dont hear many people talk about this kdrama. That is why I put it on my underrated kdramas list.
MDLs description
A man who does not believe in love, falls for a woman who has been hurt by it. Min Hyuk is wealthy, with everything but a good personality, He's been enraged and consumed by the need for revenge, ever since he learnt his lover was the victim of a hit-and-run accident. Yoo Jung takes the blame for her boyfriend, the actual driver at the time of the accident. In time, she will feel betrayed for having done so. Now in prison and in a state of despair, Jung still refuses to give up on life entirely. Source secret
---
Marriage not dating (2014) – 16 episodes
This drama was very refreshing to watch! Sometimes kdramas are way too good to be true, very very cheesy and lets not even start talking about kdrama CLICHES. Us fans, we all love them! But… I am not always in the mood for a quirky kdrama or a seriously depressing one… This drama however, has more of a realistic feel to it, without being depressing or boring. This drama is worth a watch, they somehow make the cliches very surprising and fun to watch! Click play and be pleasantly surprised from another drama on my underrated kdramas list.
MDLs description
Wealthy plastic surgeon Gong Ki Tae is a successful and happy bachelor who does not want to find himself a wife. He believes that his life is perfectly planned, and being single is the only option he accept. However, his family is badgering him to marry. In an effort to get his parents off his back about the constant string of blind dates and marriage prospects, Ki Tae purposely brings Joo Jang Mi home to meet his parents posing as his girlfriend, certain that they'll never approve of her. Source: Marriage not dating
Where to watch: Try looking it up on either Viki, Netflix, or Dailymotion.
---
Angry mom (2015) – 16 episodes
This was a rollercoaster of emotions. It's a ridiculously funny comedy, but the series also gets very heavy when bringing up serious societal issues like bullying and corruption. I enjoyed watching this underrated kdrama. It made me angry, sad and laugh out loud.
MDLs description
The protagonist, Jo Kang Ja was once legendary for being the toughest, most feared troublemaker at her high school in Busan. Due to her pregnancy in her late teens, she drops out of school and tries to become a responsible mother to her daughter, Oh Ah Ran. Fast-forward to the present, Kang Ja is now 34 years old and Ah Ran is a teenager attending high school. The two have a contentious relationship, with Ah Ran ashamed of Kang Ja's unrefined ajumma manners. Meanwhile, in Myungsung High School, when Ah Ran befriends the class outcast Jin Yi Kyung, it makes her the target of the school bullies who make her life hell, yet she's too proud to tell her mother what's happening.
When Kang Ja finds out that her daughter is getting bullied, she decides to take matters into her own hands. Unbeknownst to Ah Ran, Kang Ja enrolls in Myungsung High as an undercover student with the false name "Jo Bang Wool" to teach those bullies a lesson. But she ends up unraveling the darker problems within the educational system. Kang Ja makes it her mission to put a stop to the school violence, dig up the flaws of the education system, and school corruption at Myungsung High with the help of Ah Ran and naive, idealistic homeroom teacher Park No Ah. Source: Angry Mom

---
Dringing Solo (2016) – 16 episodes
I can understand why this is an underrated kdrama. This drama speaks more to the Koreans and their social culture. Watching from a western perspective won't be as relatable but you can still enjoy the story, characters, and the main point: giving some time for yourself (enjoying drinks alone). I watched this with my Korean husband and he really enjoyed this series. Definitely will rewatch this again someday. I love finding hidden gems like this one. Please go give some love to underrated kdramas!!
MDLs descrition
The story depicts people drinking alcohol alone for different reasons and the romance between Jin Jeong Seok and Park Ha Na. They both work at a private institute for people preparing for their civil service examinations in Noryangjin, Seoul. He is an arrogant, but popular instructor and she is a rookie instructor who struggles to survive in the private institute world. Source: Drinking Solo
---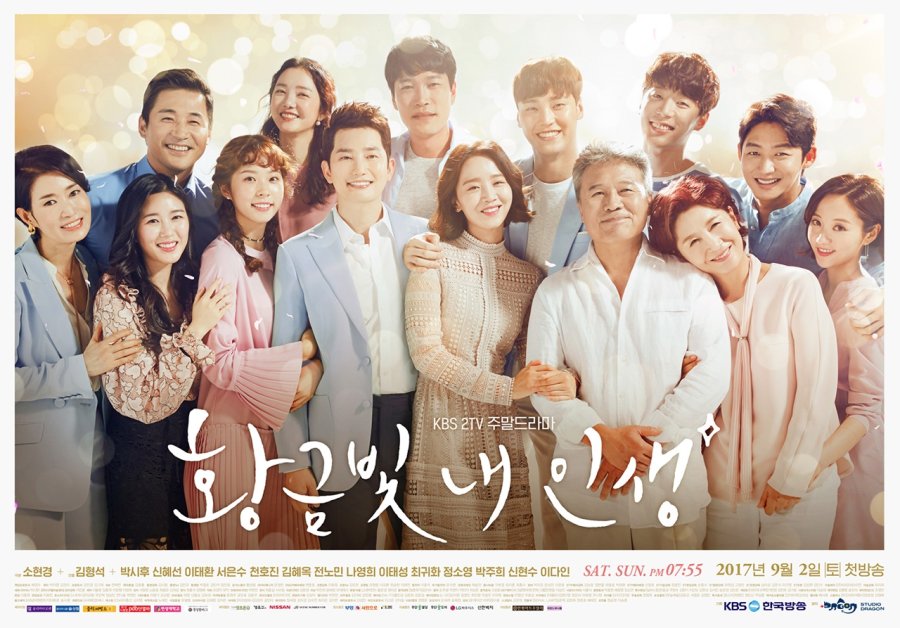 My Golden life (2017) – 52 episodes
This Kdrama is bad and good. It has a crazy story just like a soap opera like a "makjang drama"… However I can't seem to forget several scenes that touched my heart and made me bawl my eyes out. If a kdrama leaves a permanent memory in my head it must be really good, right? Well it was a hit in Korea at the time, so it was not just me enjoying the story, I bet everyone was rooting for Ji Ahn to find happiness. It was well worth watching 52 episodes. You will love and hate this one haha.
MDLs descrition
25 years ago, the Haesung Group lost their granddaughter Choi Eun Seok. The girl was found and raised by Seo Tae Soo as one of his twin daughters, Seo Ji Ahn and Seo Ji Soo, They grew up rich, but their father was bankrupt, and they had to experience the hard life of a dirt spoon. Ji Ahn is now a contract worker at Haesung Group who would do anything for a job, while Ji Soo is an air-headed part-timer who has a one-sided crush on Sun Woo Hyuk. Unknown to her that Woo Hyuk was in love with Ji Ahn in high school. Source: My Golden Life
---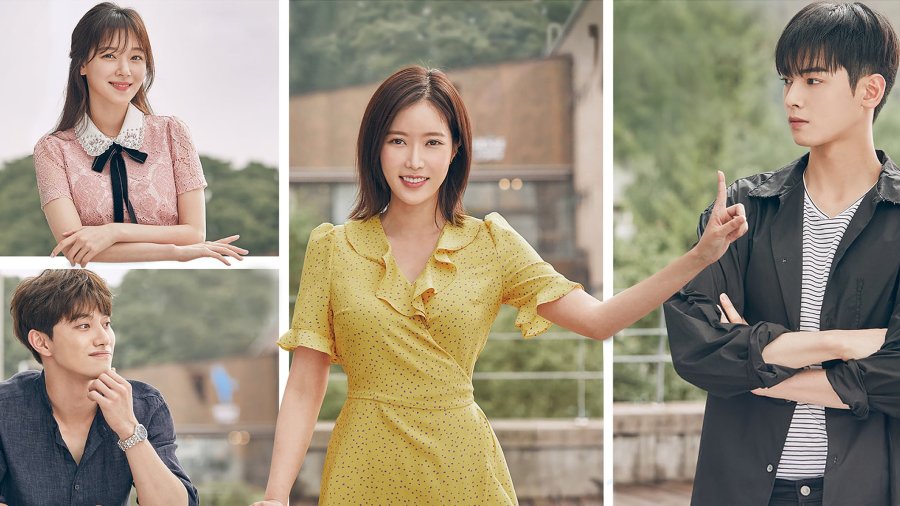 My ID is Gangnamn Beauty (2018) – 16 episodes
One of my favorite OST songs "Something in your eyes" is the theme song to My ID is Gangnam Beauty which is a Kdrama based on a webtoon with the same name. I really enjoyed this cheesy romcom. Admittably, a lot of annoying characters do pop up here, a lot of talk about bullying, judgments and comparing beauty. I wont get deep into a conversation about plastic surgery, its a good and bad thing that exists and common in South Korea. She gets a lot done in order to live an easier life, however she realizes that life is till as hard, with now different problems. I like to see her journey and love story, its not a perfect storyline but its a sweet watch.
I am surprised that it did not get a bit of a higher score on MDL. So it gets a spot on my underrated kdramas list.
MDLs description
This series tells the story of Kang Mi Rae, a girl once bullied for her looks. As a result, she became insecure, cautious around people and withdrawn. However, Mi Rae decides she wants a fresh start away from bullying and gets plastic surgery to transform her face. When she begins university, she meets Do Kyung Suk from their middle school days, who sees people for what they are on the inside and not the outside; he then becomes attracted to Kang Mi Rae… Source: My ID is Gangnam Beauty
---
Perfume (2019) – 32 episodes
If you want to lay back and just enjoy a hilarious, cute show with beautiful moments and self-growth then this is a perfect series to just relax to. It looks quite silly from the start and it may turn you away but please give it a chance, you will be surprised by it! On top of that it has an addicting OST song called Tick-Tock (see MV down below, I love it!). Super underrated in my opinion. So welcome to my underrated kdramas list!
MDLs description
Seo Yi Do is a top designer. Although he appears to be the perfect man on the outside, his personality leaves something to be desired. On top of that, he has about 52 phobias and 35 allergies. Min Jae Hee is a middle-aged housewife, who has devoted her life to her family only to see it fall apart before her eyes.
She discovers a miracle perfume that makes her look young again. After recovering her youth, she ends up walking the runway in one of Seo Yi Do's fashion shows and signs with a top modeling agency to become a celebrity. Both of them get a second chance at romance in what is described as a fantasy romantic comedy. Source: Perfume
---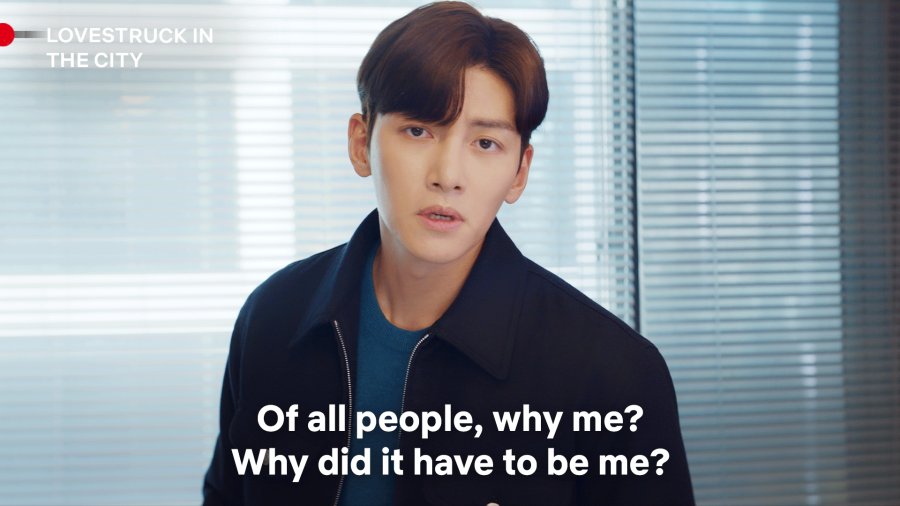 Lovestruck in the city (2020) – 17 episodes
I actually dropped this a few years ago, cause the first episode did not succeed in catching my attention. Luckily I was home sick and super bored when I decided to give this a new chance. Boy was I happy I kept watching this! After 2-3 episodes I got really hooked on it! First of all the cinematic filming is lovely!! The interview of characters to keep the story more interesting is genius. I laughed so much! I really like how they tell this story and the love story is really, embarrassing and touching. Lots of hidden feelings and self-growth here. Not too much typical kdrama. Very refreshing and an underrated Kdrama!
MDLs description
"Lovestruck in the City" is a realistic portrayal of young people who pursue romance and happiness while struggling to get by in a busy, competitive urban environment. Park Jae Won is an honest man, a passionate architect and a lover of city alleyways. His hobby is collecting new hobbies. A romantic at heart, he cannot forget a certain woman. This thief of his heart, and his camera, has disappeared, much like a fleeting midsummer night's dream.
Lee Eun Oh is an ordinary woman who temporarily re-invents herself as the spontaneous and free-spirited Yun Seon Ah. On a whim, she heads to parts unknown, where Jae Won falls in love with her new identity. Souce: Lovestruck in the City
---
Yumis cells (2021) – 14 episodes
Here we have another webtoon-based kdrama! Its always hard to make a popular webtoon into a fun Kdrama, it usually does not translate well. I actually had to read the webtoon after I watched season 1 of Yumis cells, cause I was dying to know more!!! And let me say… wow the webtoon is really good! The concept is that every human has a system of cells in our bodies working different jobs, we have the love cell, taste cell, fashion cell (a personal favorite haha), detective cell and many more! (Its super funny)

The Kdrama does quite a good job translating from webtoon to live action, it may seem a bit silly with animated cells and live-action mixed together, but I thought it was quite cute! I love how the author shows the difference in women and mens thoughts while in a relationship through the cells work. It is very spot on at times that you just laugh out loud and cry tears. Anyone who has had a longer relationship can relate to this Kdrama and enjoy it! Personally I loved both seasons! I would recommend the webtoon as well! Both are so underrated kdramas! Please give them more love.
MDLs description
Having recently suffered a painful breakup, Yoo Mi's love cells have fallen into a deep coma. While the surrounding cells work hard to revive their fallen compatriots, Yoo Mi spends her days stuck in the grind of everyday life. With a heart still broken and no romantic prospects, Yoo Mi's love cells might have been in serious trouble had it not been for the sudden appearance of Goo Woong.
An emotionally stunted game developer, Goo Woong has no idea how to express his true feelings, but after meeting Yoo Mi, he finds himself wanting to try. With his own love cells unexpectedly sparking Yoo Mi's back to life, things between the two start to get interesting. With both Yoo Mi and Goo Woong's cells working overtime, the two find themselves drawing ever closer. But will the efforts of this small collection of cells really be enough to bring two hearts together forever? Source: Yumis cells
---
Yumis cells season 2 (2022)
Another slice of Yumis life has come back! This time we get a new guy, new relationship problems, and more cells! This is just as good as season 1. So if you get hooked on 1, you have to see 2 and hopefully a final third season (not announced at the time I am writing this)
Thank you for reading underrated kdramas – my favories from 2022-2022
This has been so much fun! Since it has been so long since I watched most of these I could not give a detailed review, however, I do hope the feelings I describe each kdrama give you an idea of what type of kdrama it is and if it's something that would be an interesting watch for you. I myself, find it very hard to find a suitable next watch. So I definitely benefit from reading others reviews, especially about hidden gems, and underrated kdramas. I wish you a happy watch!