Did you search "T-money in phone case no working"? This may help you! I bought brand new matching phone cases for me and my husband this year. As you can see in the picture it has a hidden cardholder. I put my T-money card, or credit card with a transportation pay feature to be exact, in there and it works fine when tapping in and out from the subway. However, as soon as I transfer to a bus it won't beep! So I had to take it out every time which is just annoying when you are in a rush…
Option 1 – Switch to Samsung pay
My options were to stop using the card and signing up for the Samsung transportation pay (I have a Samsung phone), but honestly, that will take so much time and I don't want the NFC on, draining my battery. I just feel that a card on my phone would make me worry less and feel more comfortable. So after doing some "Navering" searching on Naver. I discovered my 2nd option.
Option 2 – buying a Magnetic sheet card!
Buying a magnetic sheet in the size of a card, really helped! I recommend buying at least two magnetic sheets in case it sits too loose in your case. I only bought one at first and used it for a while, until I accidentally dropped it somewhere while opening the case lid to use my credit card. But now that I have 2 layers of this magnetic sheet It sits properly inside my phone case and I haven't had a problem since! The bus censors recognize my card inside my phone case now!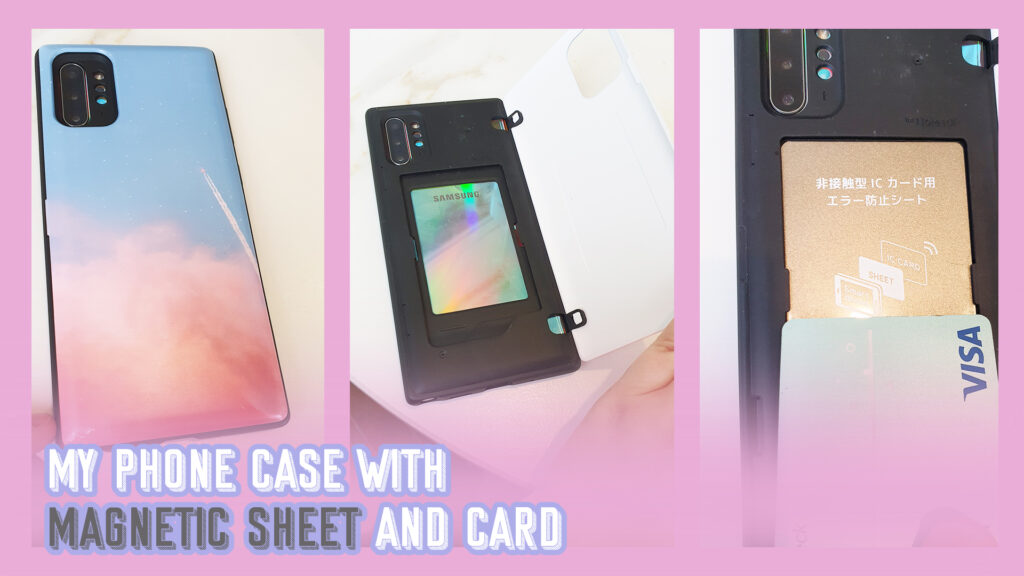 How to buy the sheets for your phone case in Korea
Search 휴대폰 교통카드인식 전자파차단카드 on Coupang or any other Korean shopping site. I hope this post "T-money in phone case not working", helped you out. Happy travels to you!
Want to read more useful hacks for living in Korea? Check out Living in korea posts