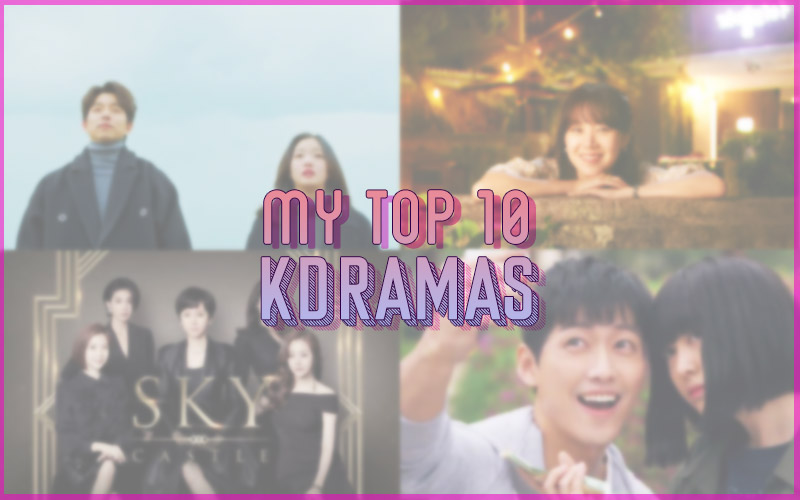 Let's talk about my favorite Kdramas of all-time! I've been a huge fan of Kdramas for about 14 years now. I've spent countless hours binge-watching dramas, completing, dropping and even rewatching a few Kdramas. See my profile on mydramalist.com here for proof. With that said I'm really excited to share my top favorite Kdramas! I'm basing my list on my personal taste and from all the feels I felt while watching these great shows!
My Favorite Kdrama Genres
My taste in Korean dramas leans more towards the Rom-com side. I appreciate series starring adorable couples, as well as great storytelling, unique characters, catchy OSTs and most importantly if the show made me scream and/or cry hysterically and not bore me even if there were fillers / drag out scenes. (which btw can annoy me a lot!).
Now, with that said choosing my top 3 favorites is pretty easy. However, making a top 10 list is really really really difficult. There are just TOO many good dramas out there. And as we grow older our taste changes right? I noticed my standard in Kdramas increasing with time. Watching similar types of dramas were not as pleasing anymore. On the other hand, I see myself enjoying some really bad Kdramas at times – these types of series I'd like to call "my guilty pleasures". So, I decided that I won't be adding dramas purely for nostalgic reasons (maybe I'll do another post on older dramas). So I'm keeping this list fairly modern. Enough explaining, here it goes – my top favorite Kdramas! Let me know if you agree or disagree with me, I'm seriously very curious!
#1 Goblin – My Favorite Kdrama
Goblin has everything I seek for in a great drama. An epic romance, the best bromance ever seen, mystery and suspense! It's a fantasy love story told using Korean mythology and folklore with excellent writing. With its high production value, cinematography and its great OSTs, it captured my attention quickly. The introductions to the unique and likable characters got me hooked from the beginning. I thoroughly enjoyed each episode and honestly felt sad when it ended. I could rewatch it (which I will someday) but the thrill of not knowing what is going to happen is now, sadly gone.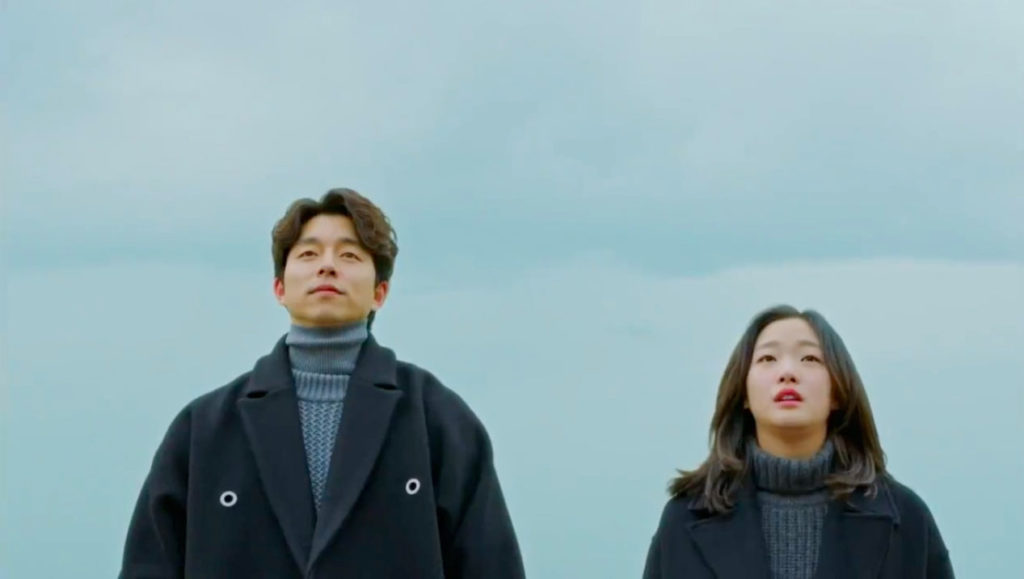 Goblin Guardian: The Lonely and Great God Synopsis
900 years ago Kim Shin a once unbeatable general died a tragic death. As punishment for all his sins, God gave him immortality. As a Goblin, he lives while all the people around him sooner or later die. He hangs on the hope of someday finding his bride, the only mortal who can end his life. One day, he encounters Ji Eun Tak, a high school student, claiming to be the Goblin's bride. She is an interesting girl who can see the dead after have gone through tragic events, yet she still stays strong and positive. As if that wasn't enough, the Goblin also ends up living together with death himself (Lee Dong Wook). Even though they quarrel often, they develop a one of a kind friendship.
My thoughts on Goblin
Goblin gives out a serious vibe, yet manages to give us a really sweet wholesome comedic story, without it becoming too cheesy. All of the actors did a splendid job with their characters. We get to see two love stories, heartwarming moments, a hilarious bromance and mysterious characters leading us to unexpected surprises! Watching this drama is like taking a smooth rollercoaster with a fantastic view.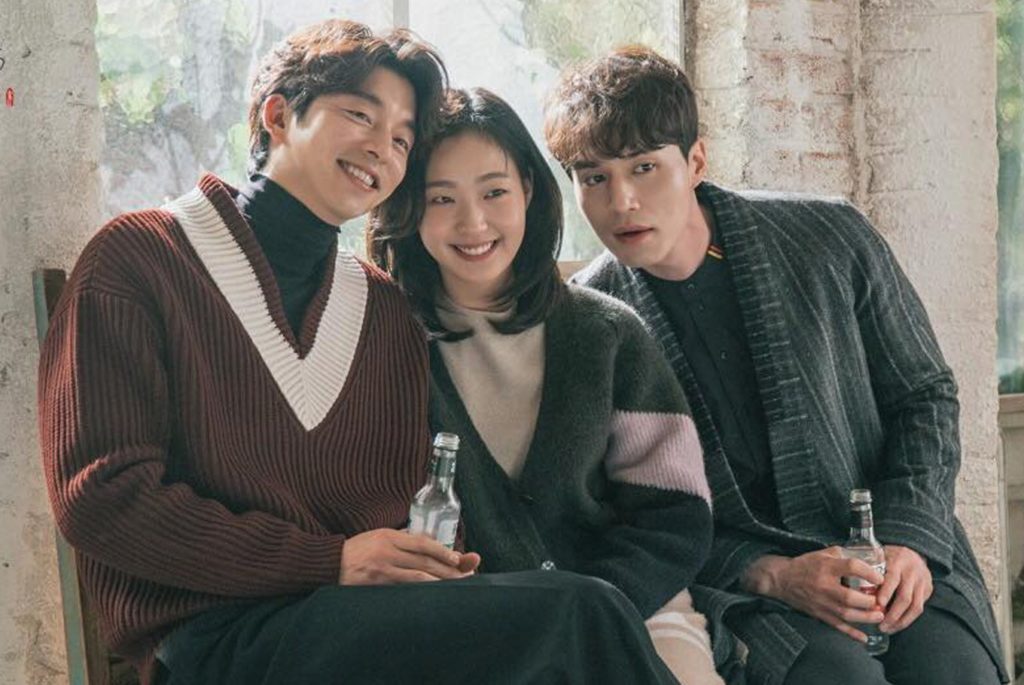 In conclusion (10/10)
You will laugh, you will cry, you will scream of joy while wanting more. Simply put, it's certainly binge-watchable. My favorite Kdrama! 10/10
Fun fact: One OST song called "Hush" made by Lasse Lindh is actually a Swedish indie artist, who I saw live in concert this year~
#2 It's okay that's love – holds a special place in my heart
This drama holds a special place in my heart. When I arrived in Korea for the first time for studies it was still airing at the time. I talked about this drama as an ice breaker while meeting new Korean friends, one of them also really loved it. That friend is now my husband! We will never forget the music and the story of this drama, cause it literally brought us together.
Synopsis of It's okay that's love
It's Okay, That's Love is a love story between a writer and a psychiatrist, who end up being roommates at a share house together with another psychiatrist and a young man with Tourette syndrome. They struggle to get along but after several misunderstandings and incidents, they help each other heal from their deep-rooted emotional scars.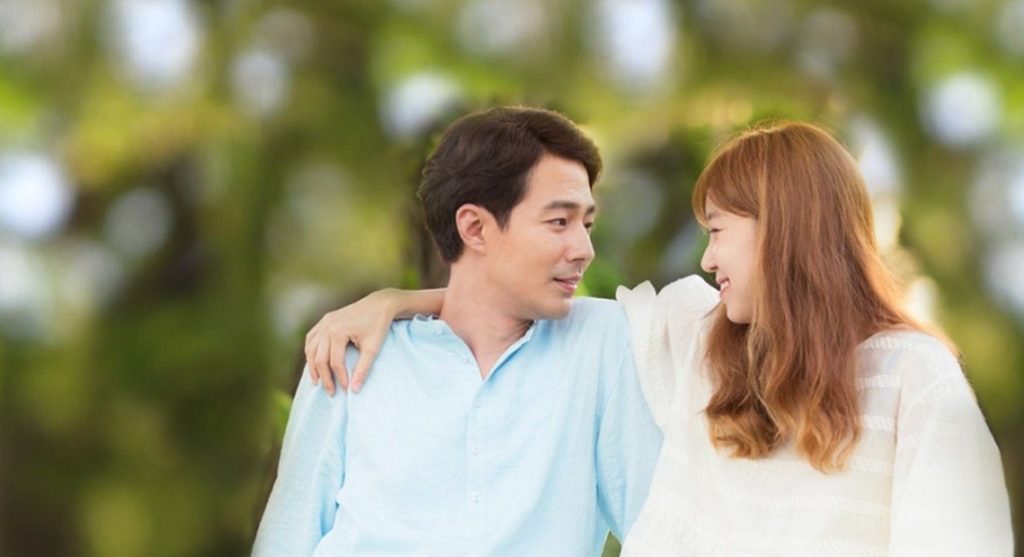 My thoughts on It's okay that's love
It's okay that's love stands out in comparison to the typical Kdramas out there. It's more direct and open to sex talk, relationships, trauma, and mental health. It is far from perfect as it is probably not accurate when it comes to the mental health conditions they have, but I still feel we all can learn a thing or two from watching this drama. Most importantly it was very entertaining and surprising!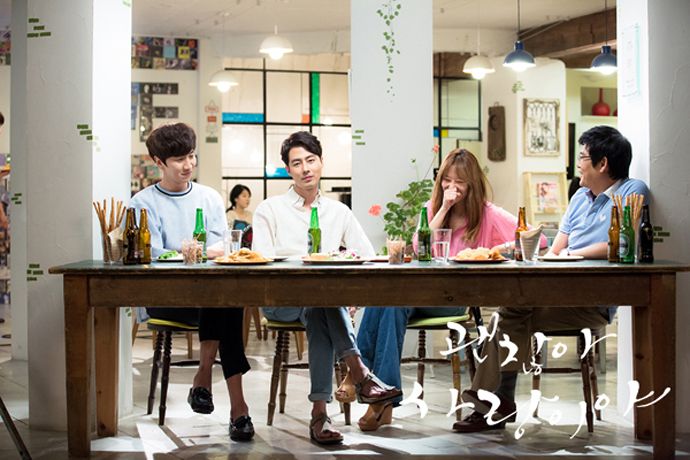 Just like Goblin, it has quite a high production value, famous actors, awesome storytelling and OSTs! You will enjoy seeing the lives of these funny characters (a few psychologists and a patient) living together under the same roof, constantly arguing and showing care for one another. The chemistry between the main characters is great but what I find more interesting are their backstories and the traumas they have to deal with and overcome together.
In conclusion (10/10)
Watch it if you want to laugh, cry, feel many emotions and enjoy the story until the end! 10/10
#3 Secret Garden – a classic favorite
Secret Garden was a huge hit when it first came out and became one of my favorite Kdramas! I would probably still enjoy watching it today. A man and woman's souls swapping bodies, WHAT is not to LOVE about this story? Of course, it contains a bunch of hilarious moments, but what I enjoyed the most was the chemistry between the main characters. We could describe this drama as "super cheesy" and yes, yes we should describe it that way haha. It really is well made and entertaining though. I watched this together with my Korean boyfriend at the time and we sure did laugh A LOT.
Secret Garden Synopsis
An arrogant and eccentric CEO called Kim Joo Won, accidentally meets Gil Ra Im, a poor and humble stuntwoman when he mistakes her for the main actress. This marks the start of a bickering relationship, through which Joo Won tries to hide a growing attraction to Gil Ra Im that both confuses and disturbs him. To complicate matters further, a strange sequence of events results in them swapping bodies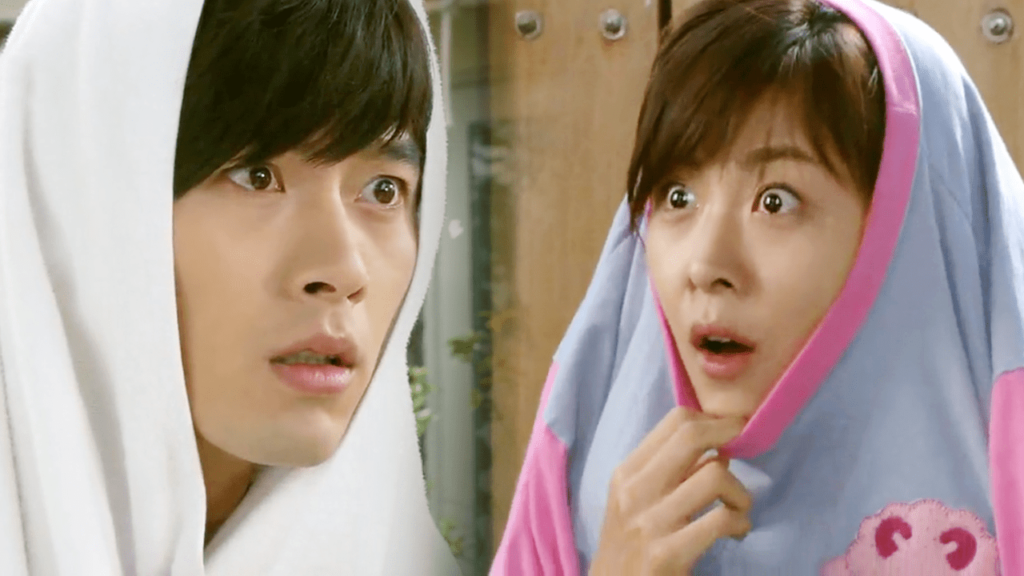 My thoughts on Secret Garden
This is definitely a romantic comedy with a fun storyline, targeted towards all women. It may not be a masterpiece, but the characters and their unique scenes (+ Hyun Bins ridiculous tracksuits!) and the famous lines became very iconic in Korea resulting in many jokes and parodies! That is why I put this as my third favorite drama, it's THAT iconic. I even remember me buying merchandise at the time, that is how much I loved it! One day when I'm an old grandma I will probably watch it again and reminisce.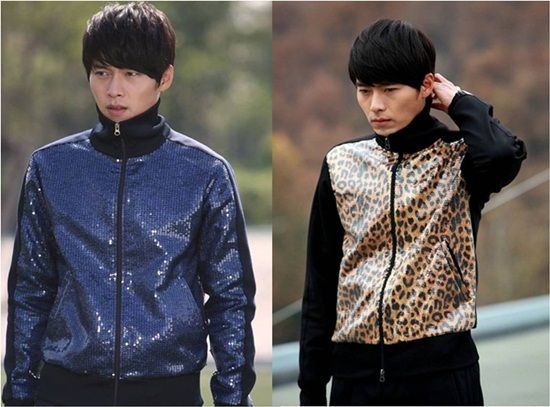 In conclusion (10/10)
If you are looking for something fun, not too serious, and if you think Hyun bin is handsome then this drama is a must-watch! I give it 10/10 because it made me laugh and feel very happy.
#4 When the Camellia Blooms – a new favorite Kdrama
A more recent drama (2019) made my list! I think I may be a big fan of Gong Hyo-jin as this is the second drama on my list where she plays the main character. I loved every single episode of this show. Such a warm and realistic story with so many darn cliffhangers that I was going crazy of excitement waiting for the next episode to come out!!! It has everything that I look for in a Korean drama, Romance, comedy, mystery/thriller, nice cinematography, and a lovely OST! All the actors did great, I fell in love with them all!!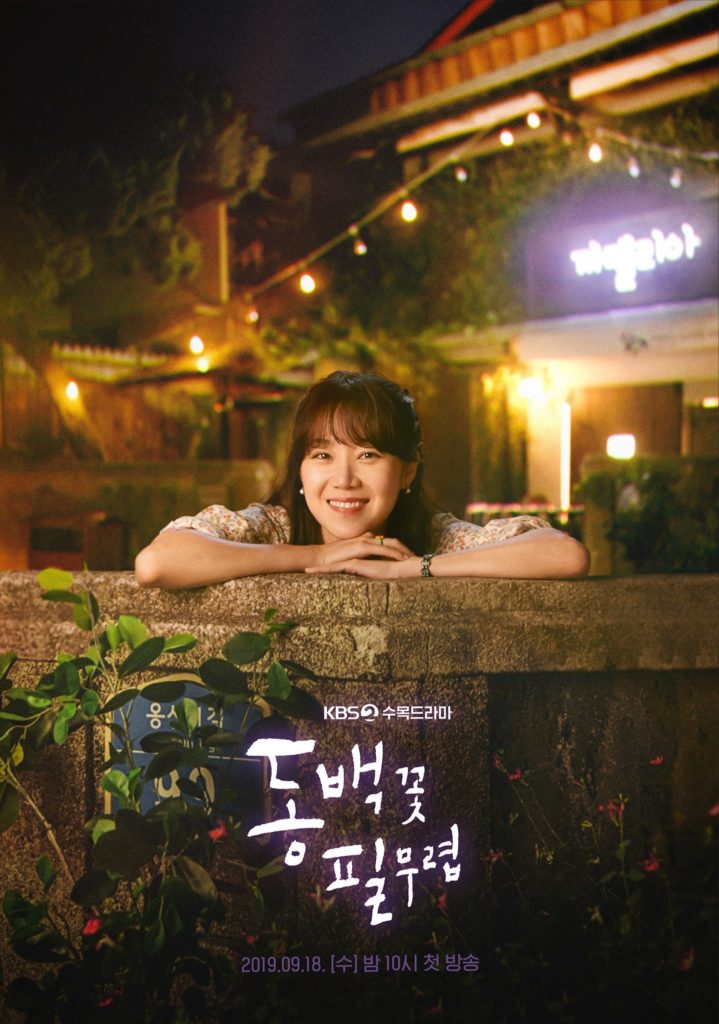 When the camellia blooms Synopsis
When the camellia blooms; tells a story about a single mother living in the small town of Ongsan. There she runs a bar where most of the men in town frequently hang out. Ever since she moved to Ongsan she became the town's target of gossip. The gossip just continues to grow when a police officer confesses his love for her, adding more problems to her life.
My thoughts on When the Camellia blooms
First of all, I really enjoyed the character development in this drama. I ended up loving characters who I found really annoying at first. Second of all, the storytelling style had me guessing what was going to happen until the end!! And finally, the overall feel seems down to earth at first, but at the same time, it is categorized as a thriller?? How!? You will just have to watch it in order to find out! Available on Netflix. Don't wait, go watch it before I accidentally spoil something to you! Yes, this is a threat. It's great, trust me.
In conclusion (10/10)
In conclusion, if you want to watch a well-written story, where you get to know and fall in love with the characters, get excited after every cliffhanger, laugh, cry and simply enjoy a great mix of genres, then this is the drama for you. Binge-watch it today! 10/10
#5 Beautiful Gong Shim – cutest favorite
Do you enjoy cute and warmhearted romantic comedies? You know, those types of Kdramas that you'd never admit to liking cause its just too embarrassing? I know the feeling, no need to be shy, let's be mature adults and admit to screaming over handsome and cute characters slowly falling for each other while getting into embarrassing situations. Are we the same? Then this is the best drama out there for us! I just happened to watch this when I was bored, and I'm so thankful that I stumbled upon this drama! You don't watch this for the story really, it's the characters and their interactions that are to die for. I know there are a bunch of these types of dramas, but honestly, sometimes I feel these types of Kdramas can come off way TOO childish or TOO overexaggerated (I mean I still enjoy watching them), but this is a perfect balance, in my opinion. Give it a shot!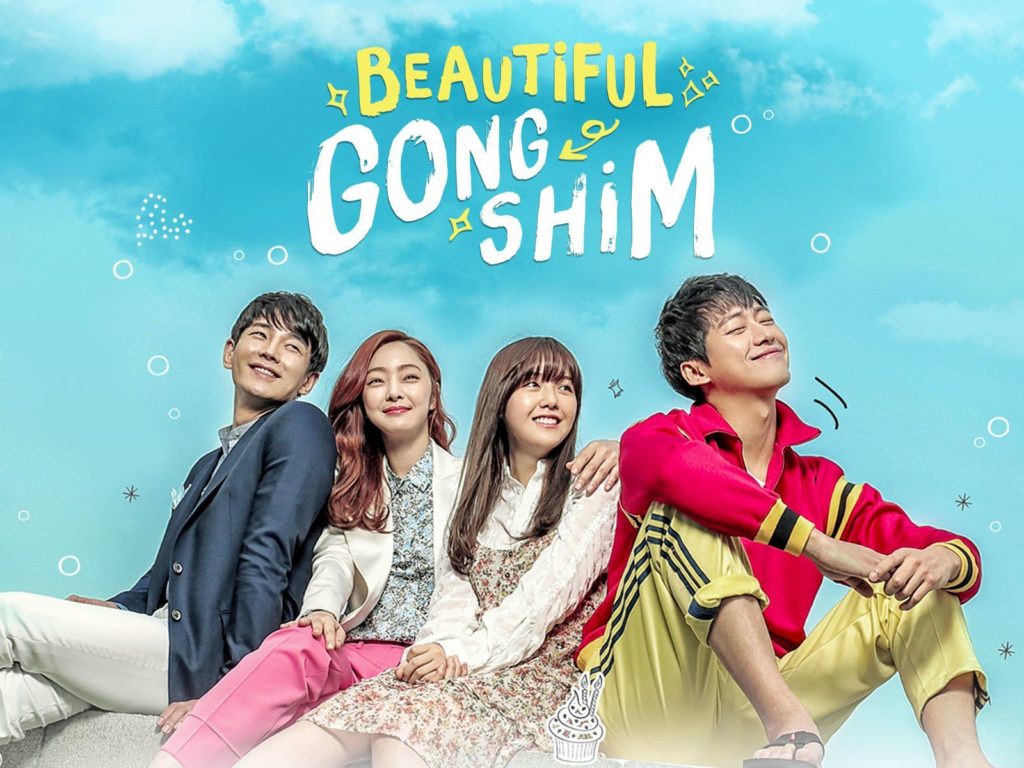 Beautiful Gong Shim Synopsis
This drama is about a Love story of two sisters and two men. The talented older sister has everything, including a beautiful appearance. Her younger sister, Gong shim, however, is "less attractive" but still has a warm heart. One goofy man, (who progressively gets more attractive in time) moves into the rooftop rental of their building. He's a funny extrovert who becomes friends with Gong Shim.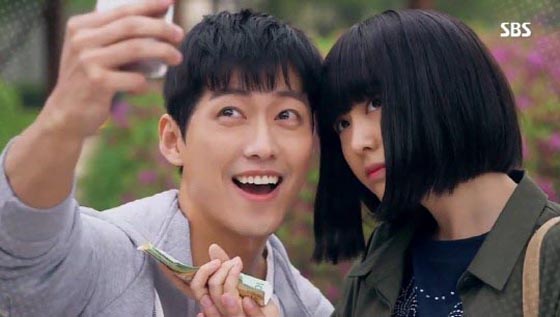 In conclusion (10/10)
If you like warmhearted, cute romantic comedies where the characters are everything! Then this is my all-time favorite one. There are so many great moments to turn into gifs haha. 10/10.
#6 Signal – the most exciting Kdrama favorite
Occasionally I do like to watch other genres of Kdramas, especially if they are big hits in Korea, it gets me curious! Signal, became a drama I still to this day want to see more of! It is categorized under the genres of Crime, investigation, supernatural and drama! And it sure is exciting to watch!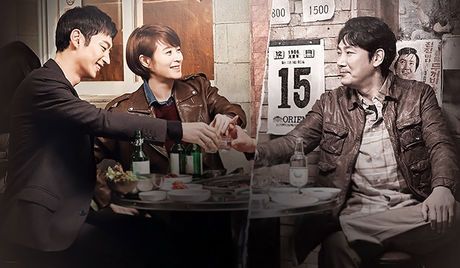 Synopsis of Signal
The Year 2015, Criminal profiler Park Hae Yeong finds a walkie-talkie that allows him to get in contact with Detective Lee Jae Han who is in the year 2000. Police officers Hae Yeong, Jae Han, and Cha So Hyun then set out on a journey to solve cold cases.
My thoughts on Signal
Watching an episode of Signal left me wondering more about these cold cases and how the communication to the past worked. The storytelling is really good as it shows us time jumps and a very exciting, different type of criminal investigation. The drama received big attention from critics and also became one of the highest-rated dramas in Korean cable television history. I remember seeing many memes, parodies and talks about the show going on at the time.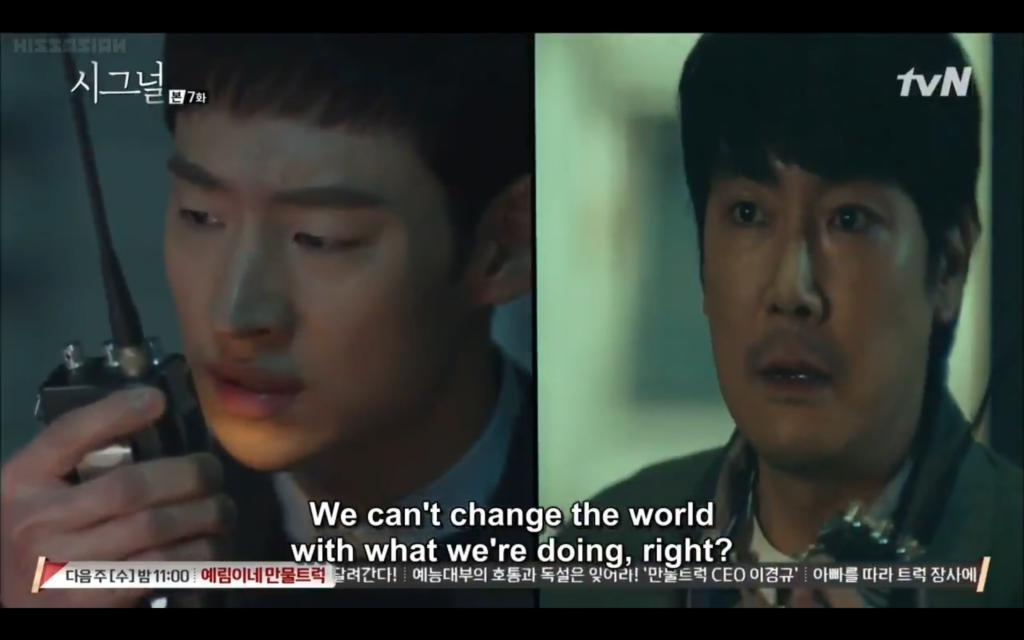 In conclusion (9.5/10)
If you want an exciting (time-traveling ish) journey with a really great set of characters, then this is the right drama for you! I only give it 9.5/10 just because I needed a few more answers, hopefully, I get those in a second season someday.
*Fun fact: Signal was inspired by a real case called the Hwaseong serial murder (occurred between 1980~90s) which went unsolved for years, until 2019. The Hwaseong serial murder is considered to be the most infamous in Korea's modern history. Another fun fact: I currently live in Hwaseong haha.
#7 I can hear your voice – a magical Kdrama favorite
Let's be honest here, we see Lee Jong Suk as a cast member… we click the watch button. That simple. I've seen this actor grow into a great actor and this is his first main role series where he really proved his talent. But he is not the only reason this drama is mind-blowingly good. The writing and its unique and original plot got me hooked right away. It's categorized under the genres Mystery, court case, Romance AND supernatural. (Great mix!!)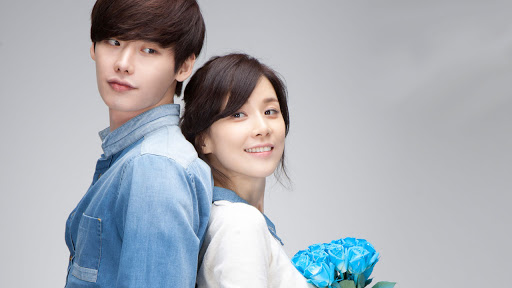 I can hear your voice Synopsis
Jang Hye Sung, a bold, sassy, comical, and a materialistic public defender who becomes a lawyer after overcoming painful memories from her childhood comes to realization about society and justice after meeting Park Soo Ha, a 19-year-old boy who can read other people's thoughts by looking into their eyes, and Cha Kwan Woo, an innocent lawyer who lives a disciplined life.
My thoughts on I can hear your voice
I find mindreading in any plot very fascinating. The way they portray Park Soo Ha's mindreading skill in this drama is very magical to the point you get goosebumps when you hear people's thoughts. He chooses to use his skill for good causes, mainly for solving the cases shown in the drama, which makes the story very exciting. My favorite part was the main case together with his mindreading skills, the romance, of course, was also really wonderful.
In conclusion 10/10
If you want to see some magic in a courtroom, a strong female protagonist and an adorable, sweet guy, watch this drama now!
#8 The sound of your heart (2016) – The funniest Kdrama favorite
To sum this up this series is beyond FUNNY! It's hilarious. But you gotta love ridiculous, random and childish humor to enjoy this series. I had 0 expectations when I started watching this. Being that it's based on a popular Korean webtoon I thought, well series never turn out as good as the comic/book but here we go… To my surprise, this turned out to be exactly like the webtoon or even better if you ask me! You got Lee Kwang Soo (from running man!) as the main character, MFBTY making the OST be on FIRE and an awesome cast + famous guests! You can easily finish this short web drama under a day! However I warn you, your cheeks will hurt from all the laughter!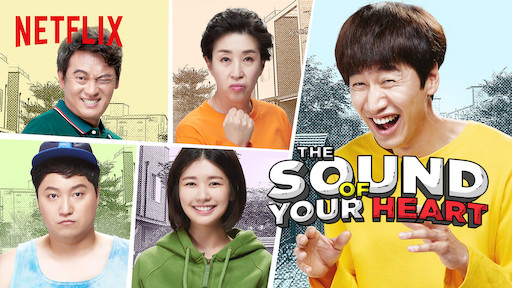 The Sound of Your Heart Synopsis
Follow webtoon artist Cho Seok's (Lee Kwang-soo) daily life and adventures with his family and his girlfriend Aebong. (Nuff said)
Sad fact: I've seen a bit of the second season which has a different cast and it can't be compared to the first season, so I only recommend the 2016 version.
#9 The Light in Your Eyes – the tearjerker favorite
The light in your eyes? More like the tears in your eyes! This drama is really something else! My friend recommended it to me one day, and without reading about it I just jumped right into it. I got a pleasant surprise! So I won't spoil anything for anyone who's reading this. Please go ahead and enjoy the excellent story and prepare yourself to be deeply touched. Please, don't read more about it just go watch it now!!!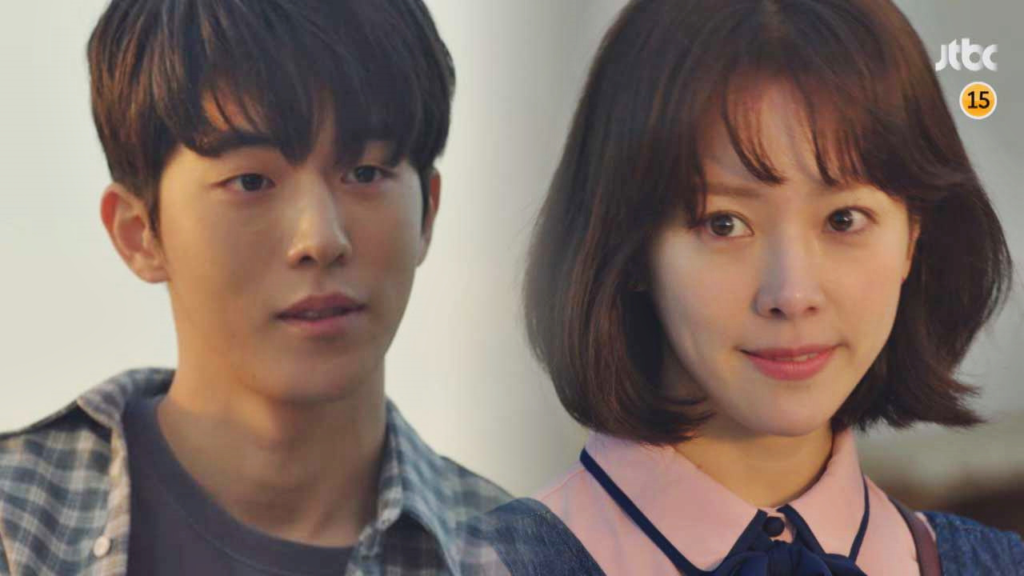 The Light in Your Eyes Synopsis
A beautiful and bizarre story of a young girl who finds a special watch with the ability to travel through time. After some time traveling incidents, she wakes up as a 70-year-old, stuck in this timeline.
In conclusion 9.5/10
A drama that might seem like another typical cheesy, fantasy, rom-com. But you will realize that the story has much more to say and leaves you thinking about your own life. Oh, and you will cry. That is all I will say. 9.5/10
#10 Sky Castle – a family drama favorite with high ratings
At first, I did not get what the hype was all about when I first started watching this drama, but after just a few episodes in I got it. I watched this together with my Korean husband and thanks to him I really got a better understanding of what he and the Korean youth still have to go through. I honestly felt sad and guilty but also entertained while watching this drama. They took a heavy topic and made it hilariously overexaggerated. It opened up a huge healthy discussion within families in Korea. It was also a popular topic at my work as well.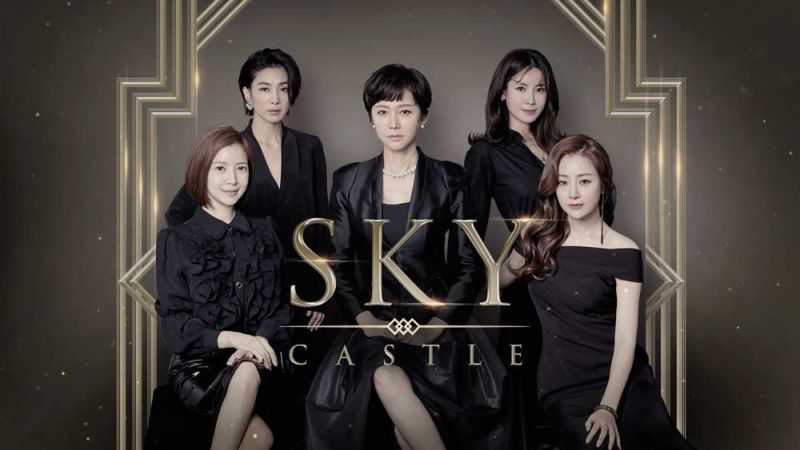 Sky Castle Synopsis
Follow a few families living as neighbors in SKY Castle, a luxury private town where wealthy doctors and professors reside. All of the mothers wish for their children to enter prestigious universities and are actively supporting their education. One day, a mother commits suicide following her son's acceptance into the best University in Korea. The community is shocked by that and her remaining family quickly moves out from SKY Castle.
My thoughts on Sky Castle
Not only was this Kdrama extremely entertaining to watch, but it also taught me about the Korean education system, family expectations, and how human relationships can look like in Korea. Thanks to my boyfriend, I understood that there lies a sad truth in this overexaggerated story about school kids' pressure to excel, family scandals and exciting mystery events. The more you watched the more surprised you get. Never drop this drama, because it really has a lot to offer, just wait for all the cliff hangers coming.
In conclusion 10/10
You want to see something fast-paced, unpredictable, dramatic but still funny with great actors? This is a must-watch! Especially if you want to know more about Korean culture (in a fun and overexaggerated way). I really loved talking about the drama with friends and every week we waited in excitement for the next episode to come out. If a drama makes me go crazy like that it deserves a 10/10. It's top of the pyramid! 😉
Special mentions – other favorite Kdramas
I highly recommend looking into the following Kdramas. Each has a unique story.
– Golden life – A family drama with a crazy story! Sad!
– Smile, you – A family drama all about the beautiful character development.
– Kill me heal me – A funny guy with DID (Dissociative identity disorder)
– Flower boy next door – A cute love story about an Introvert vs extrovert
– Angry mom – A fun but very dramatic story about a mom and daughter.
Nostalgic classics:
– Goong
– Coffee Prince
– Soulmate
– Full house
– My lovely Sam soon
– You're beautiful
Latest favorites:
– Itaewon Class – currently airing and will probably be placed on my top list!
– Crash landing on you – A North Korean soldier and a business woman meet…
– My Holo Love – An AI hologram love story…
– Hi Bye Mama – A woman dies after giving birth and becomes a ghost…
Thank you!
If you read my post till the end, Thank you!! I appreciate it a lot. What did you think of my favorite Kdramas? Please leave a comment below on your thoughts or feel free to recommend me a Kdrama you think that I would enjoy! Also, check out my other posts on life in Korea.