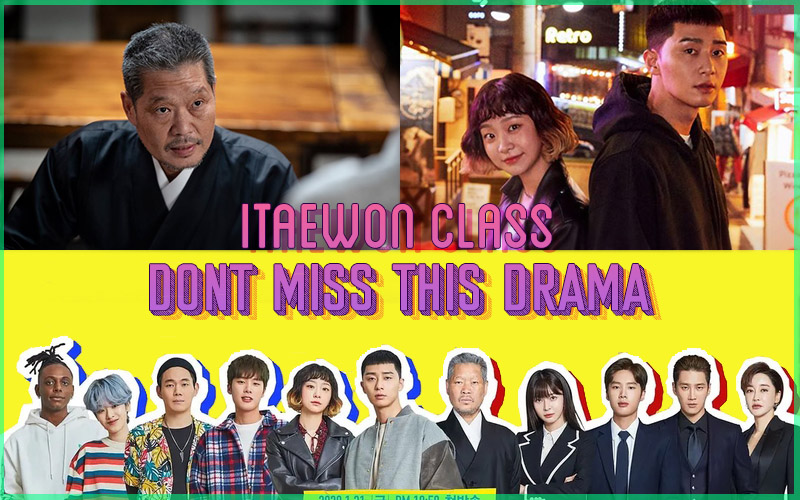 Besides the coronavirus situation, the second most dramatic thing that is happening in my life right now is… me rooting for Park Sae-ro-yi to knock down Jangga group in Itaewon class! This is the only positive thing about being stuck at home.
So I'm obsessed with the Itaewon class drama! And I'm not alone! This series scored one of the highest viewership ratings in Korea! I'm currently sitting on a bus listening to 시작 by Gaho which is the best OST song ever!!! It's making my ride more exciting and inspires me to work harder, keep going and never give up! I love Itaewon class for that reason. It's not only entertaining but also, inspiring! The last episode just aired today, so if you haven't seen it yet, I highly suggest binge-watching it! Here are the reasons you should! 😉
Unique characters – diversity
Plot – is fast-paced and shows great acting
Music and cinematography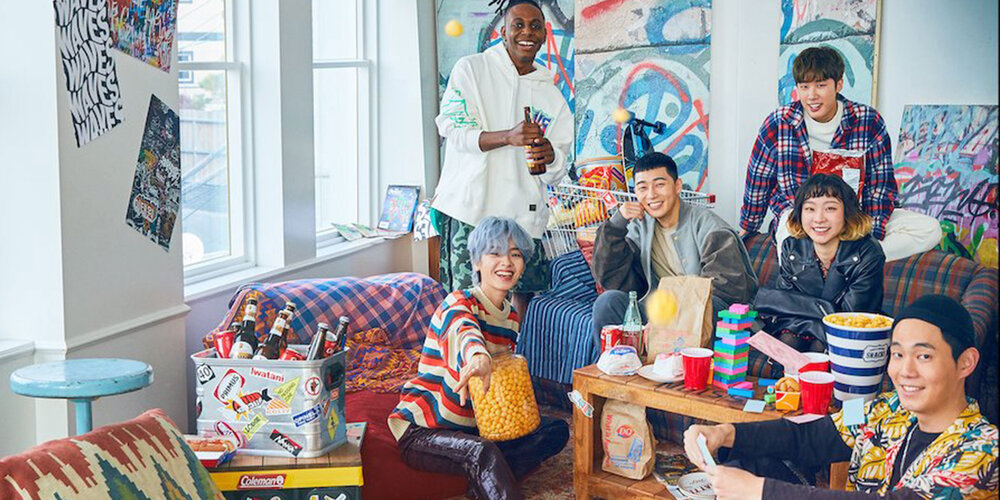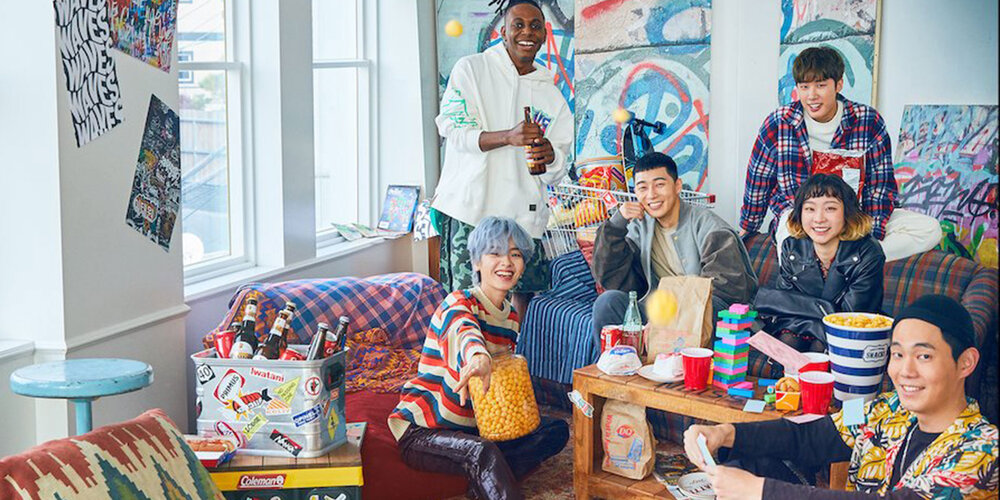 Unique characters and diversity
Firstly what is Itaewon?
Itaewon is a district in Seoul where you can see international cuisine restaurants, shops, bars, and clubs. A lot of western foreigners live and hang out in the area.
Foreign cast?
Because of the name Itaewon class, I was expecting to see a cast with foreigners included. unfortunately, there was only one. However, I'm still surprised they included some diversity in the series, more than you'd normally see in a Kdrama. One African-Korean man named Toni and a transgender girl named Hyeon-yi.
The main characters are also very unique. Park Sae-ro-yi, a kind hardworking guy who lacks self-expression. We also got two strong women protagonists, one who's smart and independent and one who's multitalented yet somewhat a sociopath. I really enjoy seeing characters with flaws and show different values and opinions.
Plot – fast-paced and great acting
The plot is great. Revenge is a popular Korean topic seen in many movies and dramas, but I never get tired of it. Just like love stories, there are so many ways to present a story and I happened to love every minute and detail of Itaewon Class. The reason is simply because of Park sae-ro-yi's determination to aim high, he overcoming any hard obstacles that are in his way and the trust he puts in the people he chooses to have beside him.
Music and cinematography
Itewson class's OST is awesome
Not much to say here. You just have to watch and listen. You'll hear an Inspiring and catchy main song and lovely, touching ballads as well.
Itaewon class cinematography
I really enjoy nice sceneries and pretty close-ups with colorful background bokeh. And here we get lots of it! Especially from a bridge where you can see a view of Namsan Tower – a famous communication and observation tower in central Seoul.
One other thing to mention is the fashion! I loved seeing some cool and fun outfits as well as the different bar shoots. I've actually gone to Itaewon just to scout for some of the nice places seen in the Itaewon class.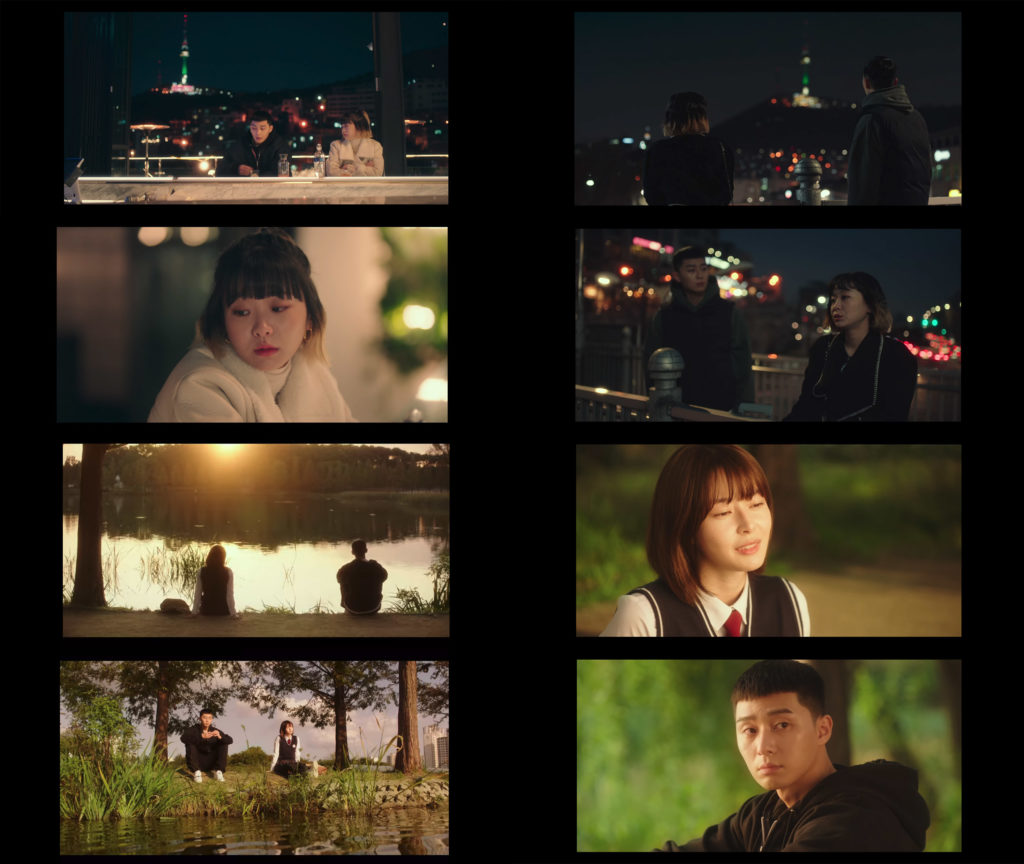 Synopsis of Itaewon Class
Itaewon Class tells the story of ex-convict Park Sae-ro-yi (Park Seo-joon) whose life has been turned upside down after he gets expelled from school for punching a bully and his father is killed in an accident. Following his father's steps, he opens his bar–restaurant DanBam (Sweet Night) in Itaewon and, along with his manager and staff, strive towards success and reaching greater heights. (Source: Wikipedia)
Looking to watch some K-dramas? See my top 10 favorite dramas!