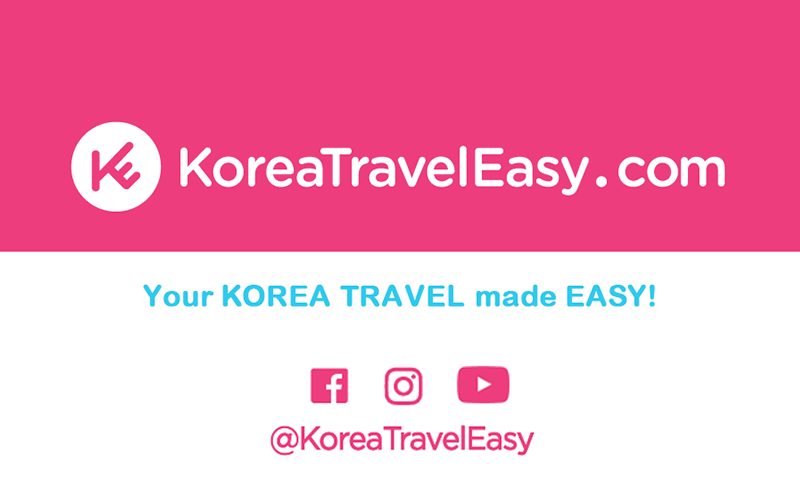 What is
KoreaTravelEasy

?

"KoreaTravelEasy (코리아트래블이지) is a one-stop online travel booking platform for free & easy foreign travelers coming to Korea.  KoreaTravel Easy makes traveling in Korea easy and enjoyable, with foreign-friendly services including things to do activities, entertainment & admission tickets, private car & guide, airport transport, accommodation, tours and more! KoreaTravelEasy also keeps you up to date with the hottest places and good travel information for Seoul and several places in Korea!" – KoreaTravelEasy.com

Youtube: www.youtube.com/koreatraveleasy
Facebook: www.facebook.com/koreatraveleasy
Instagram: www.instagram.com/KoreatravelEasy
My role at KoreaTravelEasy
I worked part-time at KoreaTravelEasy during my Working Holiday visa period. I started out being in charge of regularly posting on all the Social Media channels. As time went by I also began making promotional videos, writing about traveling in Korea on KoreaTravelEasy's blog and I got to learn how to make travel products, update and promote them. The time I spent at KoreaTravelEasy was very educational for me as I learned a lot about Korean culture, the tourism industry and E-commerce.
Works
Promotional Videos (On Website and Youtube):
Videos for Social Media
Facebook page banner:
In posts:
Blog Posts 
Not a huge fan of big tourist sights? – 7 other hidden places to see in Seoul!
Korean Fall Season 2018 – All you need to know about Korea Fall Foliage!
---
Products