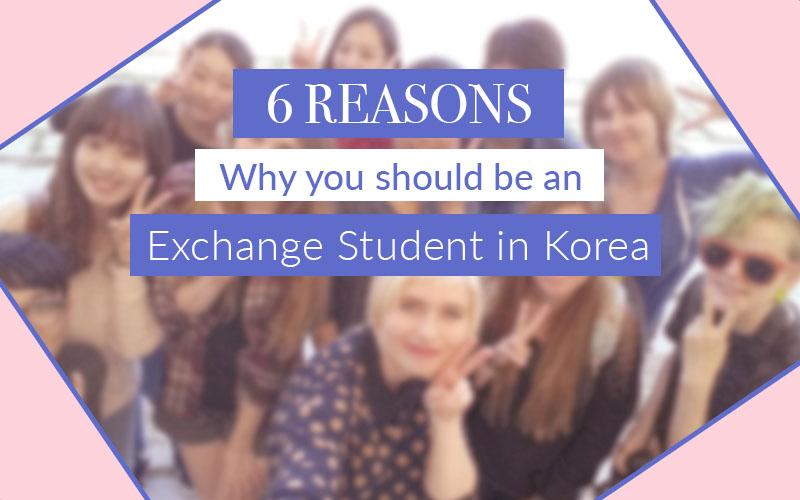 1 Meeting people from all over the world
Coming to Korea for the first time as an exchange student ALONE, made me feel nervous but excited. After my first night sleeping like a baby in the dorm, I immediately got rid of my jetlag and went outside where I met many exchange students. Everybody just like me was new to Korea and full of excitement. So it was quite easy to get to know all the westerners that stayed in the dorms, we were probably no more than 50 people, is my guess? I even met a guy that was from my home university!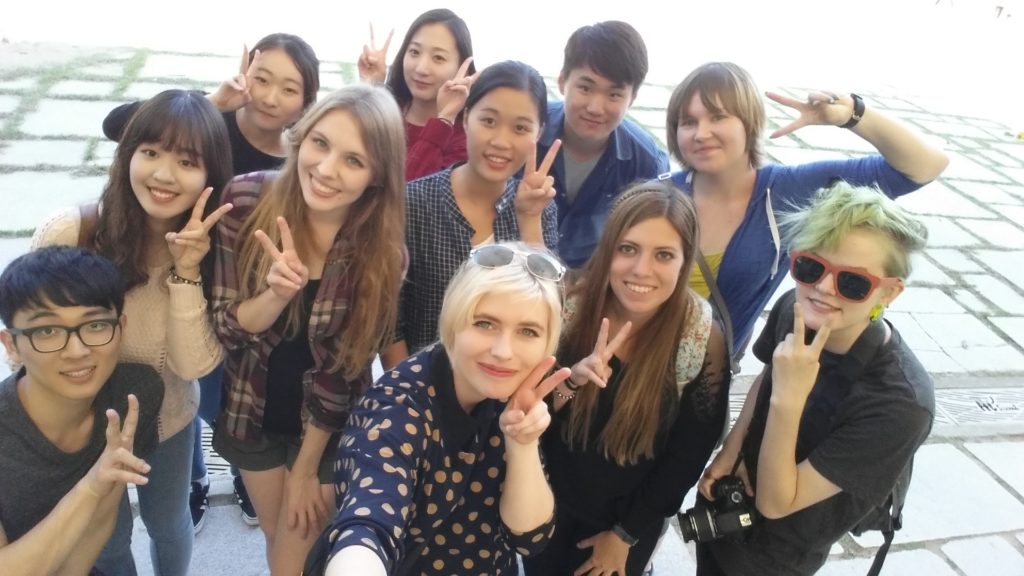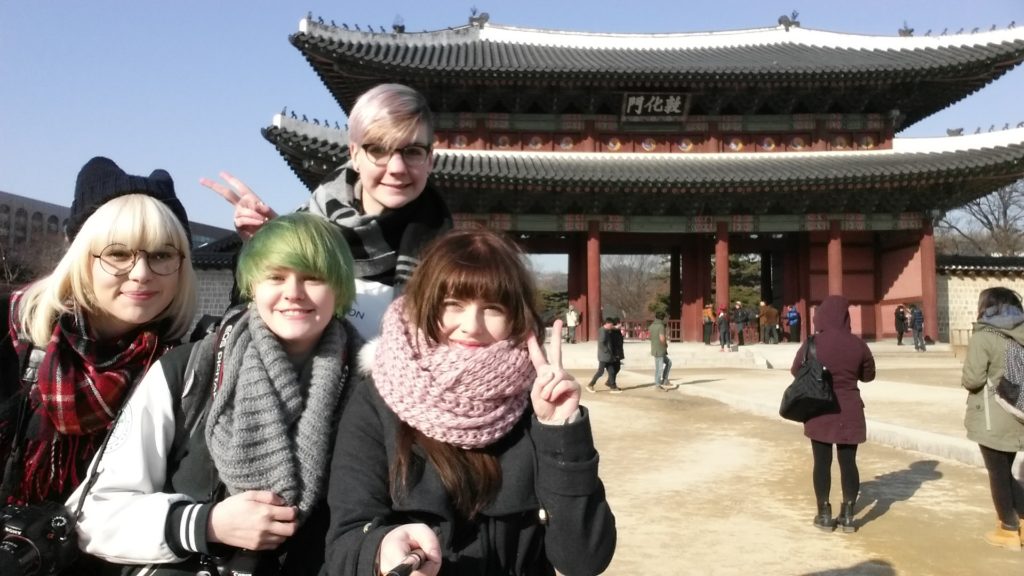 Dorm life and attending Classes within my major
While living at the dorms (or nearby campus as well) I always heard about different events going on. There were meetups, parties, school clubs, and the big School festival! Lots of opportunities to meet new people and hang out with friends! They all spoke English, however not every Korean speaks good English. So I was quite lonely in some of my classes where I was the only foreigner. However, because I tried to learn and speak some Korean to them, they were not as shy as before and slowly started speaking a little in English to me as well. From all my classmates I only keep in contact with two-three Korean friends, we are good friends to this day (5 years later). So if you find yourself in the same situation, don't feel that you are getting bullied, Koreans are generally shy and don't always feel comfortable speaking in English.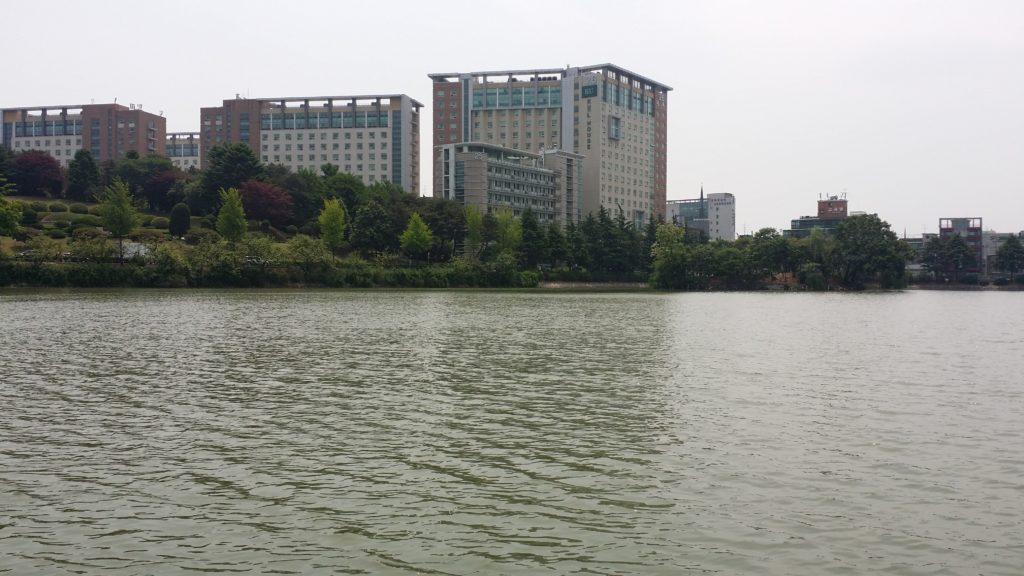 2 Seoul nightlife
I was not a big drinker as a teenager back in Sweden. However, coming to Korea I thought I needed to experience ALL the types of Social culture, and drinking is a BIG part of Korean social life. I absolutely loved going out for Soju, Maekju, and Makgeolli! All the students were so kind and loved teaching me drinking games, drinking songs and fun Korean words and slang. I was in many Kakaotalk (a messaging app) groups, where people would write when and where to meet for drinks.
Clubs and drinking outside
Clubbing is always fun! But honestly just going out and getting a bit drunk with friends and fellow students were my best memories. One time I even ended up staying up all the way till morning, outdoors at the Han river, together with students from another campus who I just met that night! And get this… they hardly spoke English, but somehow we got along and had a blast together. Unfortunately after texting a few times with my new "friends" I got ghosted… probably because of the language barrier. Haha. Crazy but fond memories.

All you can drink! For 15 000 won, you can drink as many cocktails as you wish! They serve you small so you can try a bunch of different drinks!
Typical Night out. Round 1, 2 & 3
"Ill cha, e cha, and sam cha". These are the words for 1st round, 2nd round, and 3rd round. A typical night out would look something like this:
1st round: Dinner at a bbq place! Have some soju and pork belly bbq in a loud and smokey environment. 2nd round, go eat more side dishes and beers at any type of bar! There are so many to choose from! This is the place to get wasted. 3rd round sober up by singing Karaoke at a Noraebang! Scream your heart out to relieve your stress, sing a sad song to get over your ex or just act silly and try to dance to a BTS hit (Kpop music is fun!).
3 Trying all the delicious Korean food!
Honestly, Korean food is the best food in the world in my opinion. Sorry vegetarians and vegans, the Korean Kitchen won't understand your lifestyle 🙁 I do not recommend believing the servers who tell you there is no meat in the dish (if it's not advertised that way of course), because there probably is some sort of meat in the dish, like anchovy broth.
Must try Korean food checklist
You must try these dishes or else you can't say you've experienced Korea:
1. Samkyepsal – Pork belly Korean BBQ.
2. Chimaek – Chicken and Beer.
3. Kimchi Jjige – Kimchi stew or try the similar dish Tofu stew.
4. Ddeokbokki and Kimbap – Cheap Korean foods that go well together in my opinion.
5. Kalguksu – if you like clean flavors try Korean noodles! The ones with clams are the best in my opinion.
6. Seafood BBQ – clams with melted cheese on the grill! And spicy octopus = YUM.
7. Dalkgalbi – Spicy chicken stir fry, made in front of you on the table.
8. Jjampong and Jajangmyeon – "Chinese" Korean fast food.
9. Mul naengmyeon and bi bim naengmyeon – Cold noodles, none spicy and spicy versions available. Loved this during the hot summers.
10. Bibimbap – Mixed rice with many vegetables mixed in with chili paste.
4 Discovering Seoul and other Korean provinces
Seoul is a wonderful place for shopping, cafe exploring, party & drinking and cultural activities. There is so much to see and do, honestly, you don't have to travel elsewhere to have a great time. But after living here a year I started becoming curious about other cities and wondering how different are they? Actually Korea is full of big cities and beautiful countrysides so there is A LOT to discover!

My first trip was to Busan a large city on the southeast coast. Famous for its Seafood markets, beaches, colorful & artsy villages, and food! I highly recommend a trip to Busan. Read more about what I did there during winter on my Busan blog post! If you are looking for more of a unique travel idea check out my trip to Boryeong where I made toasted seaweed and went digging for shellfish at the mudflats!
Find out more about my travels in Korea and get ideas by clicking here!
5 Hanging out on Campus
I was an exchange student at Konkuk University and here is a fun fact, their campus has a huge lake right smack in the middle of campus!! It's absolutely gorgeous. Walking to and from class while passing the lake in the mornings and evenings became an unforgettable sight. There was also a big outdoor stadium (map: L), surrounding it was a bunch of club rooms and the student union building (map:20). So many people sat there in the evenings having a beer.
The campus was wide, open and flat so we often bumped into other exchange students or classmates and club members. And almost everyone who lived in the dorms (map:26) knew each other, it felt in a sense like a family. Knocking on each other doors to see if you want to eat together, study or take a walk. I cherish my memories of my daily student life on that campus.
6 Dating and falling in love
Dating Korean guys was fun and different! I was lucky enough to end up dating a few nice guys, but I wasn't after a relationship at the time. I just wanted to get to know people and make friends. My plans were to go back to Sweden and graduate so getting a boyfriend from Korea wasn't an option for me. However many Korean guys don't see girls as just friends so they tend to confess their feelings early on and have no intention of staying just friends, which is too bad, I have many great guy friendships back at home.

Although I made up my mind on not getting into a relationship, I couldn't control falling in love with my other half. I met him at a campus meetup. That night I got many new contacts on my phone, he was one of them, who I kept contact with. We met up as friends together with a group of students. We had a great connection and naturally started talking and meeting up more often. He made his feelings for me clear at the beginning. I told him that I was only interested in a serious relationship. So only if he had any interest in moving to a different country in the future, then we could start something. Which we did and fast forward a few years later we are now happily married!
In conclusion – sign up for an Exchange program!
You won't regret your decision! You will grow as a person and discover not only a new culture but a different side of yourself! Who do you become when you are put into difficult or unfamiliar situations? You will face challenges and learn how to take care of yourself as well as coming closer to discovering your own dreams. I value the knowledge and experience I got from challenging myself. I'm less judgemental, I'm more open to trying new things and I'm more thankful to my family and friends.